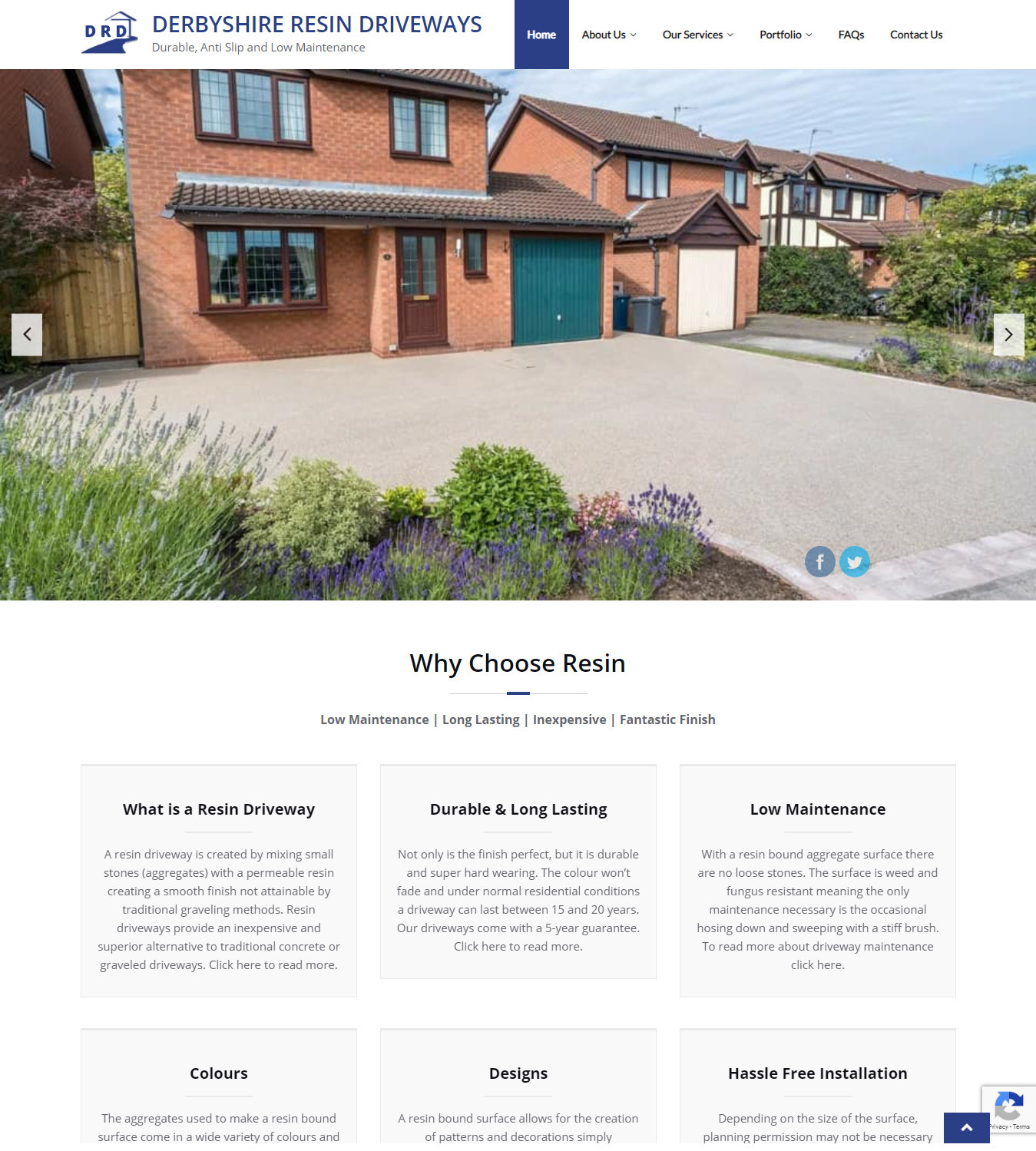 Client: Derbyshire Resin Driveways are installers of resin bound driveways as well as other resin bound surfaces. Resin provides an attractive and durable alternative to traditional driveway materials and is also environmentally friendly.
Project Type: New template-based website.
Project Features: Video, Social Post Integration, Product Catalogue, Extended Portfolio Functionality, Standard Website Pages.
Technologies: WordPress, WooCommerce, Copy Writing, HTML, CSS, Citation Building, cPanel Web Hosting and Email.